Mizoram government on January 6 revised the Standard Operating Procedures (SOPs) for COVID-19 tests and entry points in the state.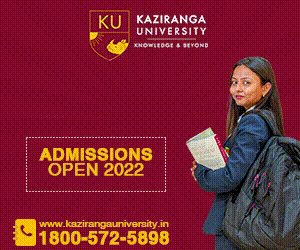 The state government announced the new SOP following the recommendations of the state level expert team on COVID-19 management.
The new SOP has now mandated compulsory testing of people entering the state if they do not carry a negative certificate within 72 hours prior to the time of entry. Further, the government stated that people showing symptoms will be tested and will be isolated. "All persons tested positive shall be isolated/ treated as per existing COVID-19 management protocol," the order said.
"Asymptomatic persons tested negative with RAgT may not be quarantined, but shall follow COVID appropriate behaviour. Symptomatic person tested negative with RAgT shall be tested with RT-PCR/ TrueNat, and shall be quarantined for a period of 5 days even if they are found negative in such a test, and be tested again with RT-PCR/TrueNat after the said 5 days," the order said.
People who carry a certificate of discharge from home isolation or care facility issued by the competent authority within 3 months prior to the date of entry will also be exempted from testing.
The government further released helpline numbers if anyone wishes to seek medical care.
"Persons to monitor themselves shall strictly follow COVID appropriate behaviour which includes social distancing, proper wearing of face-mask covering mouth and nose, and hand hygiene; and watch out for any of the COVID-19 symptoms as indicated," the order said.
It listed fever, cough, loss of taste/smell, sore throat/ throat irritation, malaise/ weakness, body ache /headache, gastro-intestinal upset, diarrhoea, dizziness and anorexia/nausea/vomiting as symptoms to seek immediate medical help.