Northeast Frontier Railway has witnessed an increase in unloading of freight by 24.55 per cent in the period between April-November.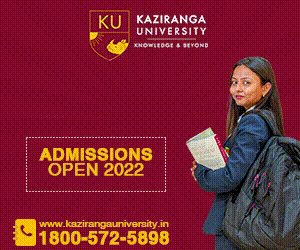 A statement from NF Railway on December 10 said that it unloaded 1107 freight carrying trains in the month of November.
It carried 8659 rakes of freight trains from April to November as against 6952 rakes in the corresponding period of 2020 with an increase of 24.55 per cent.
NF Railway has transported goods like FCI rice, sugar, salt, edible oil, POL, food grains, fertilizer, cement, stone chips, iron/steel, onion, maize, auto, container and other items during the month and unloaded them in different goods sheds in its jurisdiction.
During November, 604 rakes of freight-carrying trains were unloaded in Assam out of which 353 were loaded with essential commodities. It informed that 101 rakes were unloaded in Tripura, 28 rakes in Nagaland, 8 rakes in Manipur, 4 rakes in Arunachal Pradesh and 13 rakes in Mizoram during the month.
NF Railway also unloaded 194 freight rakes in West Bengal and 155 freight rakes in Bihar during the period, the statement added.