Meghalaya government has revised COVID-19 restrictions in the state and has imposed strict regulations on entry to the state besides imposing night curfew.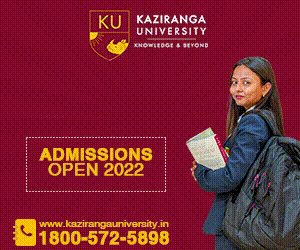 In an order on January 3, the Meghalaya government has imposed several restrictions in view of the increasing COVID-19 cases in the country – especially cases related to Omicron variant.
"All persons entering the state, including those fully vaccinated, have to produce an RTPCR negative report valid 72 hours prior to arrival at the COVID Screening Centre at the entry points or have to undergo a mandatory RTPCR test at the entry points," the order signed by Meghalaya chief secretary Rebecca V Suchiang said.
For those being tested at the COVID Screening Centres at the entry points, it is mandatory to be isolated till the receipt of the report.
"Private vehicles are allowed to ply subject to the Odd-Even rule with those registration numbers ending in odd number to ply on Monday and those ending in even number to ply on Tuesday and to follow the odd-even sequence thereafter, as per orders to be issued by respective deputy commissioners," the order said.
On Sundays, the restriction on Odd-Even rule shall not apply.
The Meghalaya government has also decided to impose night curfew from 10 pm to 5 am. "Goods vehicles including those carrying agriculture produce and vehicles engaged in health emergency cases are exempted from the purview of the curfew," the order said.
All persons should follow COVID appropriate behaviour including wearing of masks in public places, maintaining social distancing.
"All eligible persons are encouraged to get themselves vaccinated," the order further said.
The government order further stated that all official/public/political gatherings are prohibited in the state. However, weddings are permitted at 50% of the capacity in an enclosed space and maximum of 100 persons for unenclosed/open space.
Maximum number of 50 persons are permitted for funerals.