By Meena Longjam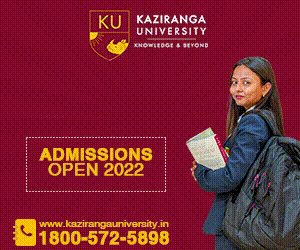 Dingko Singh was destiny's child. From being born to an economically challenged family that push them to put young Dingko in an orphanage. And who had to survive on a meagre low protein diet to fighting his poverty with hope in boxing. He was the hope and motivation for many.
Now with his departure, we have lost an inspiration. This morning when I got to hear the news of Dingko's demise, I couldn't hold back my tears.
Just a few weeks back I was watching a documentary — Orphanage to Olympic by Bobby Wahengbam on the occasion of Manipuri's cinema's 50th year on the orphanage where Dingko was brought up.
I was weeping as my heart went out to those kids who were struggling to overcome the hurdles to survive and then to dream to be something like Dinkgo. I could visualise the enormous efforts the champion called Dingko had put to be what is today.
Dingko was someone whose achievements made thousands of Manipuris believed that they too can do. After his gold medal at the 1998 Bangkok Asian Games, the scenario in our state completely changed. His gold ended India's 16-year wait for an Asian Games boxing victory in the bantamweight division. Later, he went on to represent India in the Olympics.
Dingko was born on 1 January 1979 in a remote village called Sekta in Imphal of Manipur in an economically poor family. A family of eight children where a widowed mother couldn't tackle to feed them all. Thus, a young Dingko was sent to an orphanage.
To fight away or to gain more attention in the orphanage he became a rough fighter as a child and he was scouted by a team of SAG (special area games scheme) by the Sports Authority of India.
His hard-hit poverty and angst was paved and channelised to boxing by his coach Laishram Ibomcha Singh, the Dronacharya awardee who also groomed world champions like Mary Kom and Sarita Devi.
You were a true hero of our nation. You leave but your legacy will live among us. RIP #DingkoSingh pic.twitter.com/vSbVfJG2vP

— Mary Kom OLY (@MangteC) June 10, 2021
More than 90 percent of our sports person and future champions comes from economically challenged backgrounds. The considerable normal diet of sportspersons consisting of high protein and low carb is fancier words for these juggling to survive the hand to mouth tragedy every single day.
It's indeed worrisome when most of our children in sports drop out in their prime time due to illness.
But the fight against all the odds continue…
Coming back to Dingko, he has been fighting fearlessly throughout his life even while battling diseases like cancer. He inspired many world champions like Sarita and Mary Kom among others in this small state. His name shall remain ever engraved in our hearts.
Farewell Legend!
(The author is an Imphal based documentary filmmaker)