A public interest litigation (PIL) has been filed in the Gauhati High Court on June 21 to stop the transportation of four elephants to the Jagannath Temple in Ahmedabad.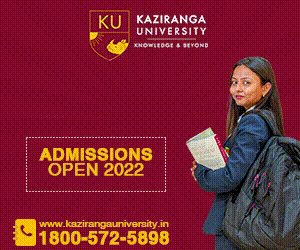 Avinava Prayash, a Guwahati-based NGO, represented by its secretary, Urmi Mala Das and Nandini Baruah, founder of 'Purr Paws Foundation', filed the PIL under Article 226 of the Constitution of India, challenging the action of Assam Forest Department to transport four elephants amid the heat wave in North India.
The Assam Forest Department granted permission for transportation of four juvenile elephants, including two females, to Ahmedabad for participating at the Rath Yatra festival to be held there on July 4.
Senior Advocate Bhaskar Dev Konwar will appear for the petitioners and permission has been granted to list the PIL for hearing on June 24. The case has been registered as PIL No 39/2019.
The petitioners have contended that the decision of the Assam Forest Department is in violation of the relevant provisions of the Wildlife (Protection) Act, 1972 and relevant orders of the Supreme Court in this regard.
Transporting the elephants in railway wagons in the prevailing heat-wave conditions in North India, would subject the animals to extreme stress, pain and cruelty and they may not survive the long journey of 3,106 kms, the petition said.
The petitioners said it appears that two of the four elephants were not captive born, and were caught from the wild and domesticated.
The Indian elephant is a Schedule-I animal under the Wildlife (Protection) Act, 1972, and Section 9 of the Act prohibit capture of elephants from the wild.
Meanwhile, Sangita Iyer, an Overseas Citizen of India (OCI), has also filed an instant writ-petition at the Gauhati High Court with the prayer to immediately stop the transportation of the four juvenile elephants from Assam to the Jagannath Temple of Ahmedabad.