Raimona National Park is the newest addition to the protected area network in Assam. Situated in the tri-junction of Assam, West Bengal and with an international boundary with Bhutan, this is one of the most beautiful landscapes of the area.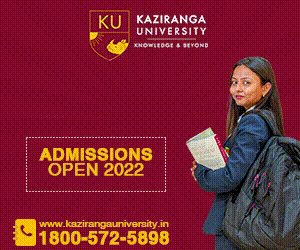 Raimona was named as a national park on June 5. This is the second national park in Bodoland Territorial Council (BTC) after Manas National Park.
With a view to encourage sustainable community-based nature tourism in BTC, with support from Kachugaon Forest Division, Wildlife Trust of India (WTI) and International Fund for Animal Welfare (IFAW) encouraged the recently-trained nature guides of Raimona National Park with effective field gears.
Acknowledging the effort of capacity building of the nature guides, divisional forest officer at Kachugaon Forest Division, Bhanu Sinha, said: "The equipment to the nature guide is very essential to develop their basic skill, engagement and enhancement of livelihoods to the forest fringe communities through conservation participation initiatives."
Binoculars, field guide books- "Indian Mammals" and "Birds of Indian Subcontinent", t-shirt and caps to all the trained-up nature guides of five local NGOs were handed over by the forest department with support from IFAW-WTI on December 4 in a ceremonial function organised by Raimona Golden Langur Ecotourism Society.
The newly-created Raimona National Park has also brought a ray of hope to the local communities inhabiting near the park by promoting community-based tourism. Green Forest Conservation (Kachugaon), a local NGO was formed in 2006 and some other local NGOs formed recently like Raimona Golden Langur Ecotourism Society (Mothambill), Daojeng Gonthong Ecotourism Society (Kachugaon), Raimona Hajrai Banglaw Dwimu Ecotourism Society (Takampur), Raimona Sona Bhander Ecotourism Dev. (NGO) have come forward to take this process further, engaging local youth to promote eco-tourism in Raimona National Park.
With a dream to set an example in community-based conservation in Raimona National Park, manager and project head of Wildlife Trust of India, Sanatan Deka, said: "With the patronage of the BTC and forest department we have been working closely with local NGOs in the entire landscape and now encouraging local people to initiate income generating activities like nature guide training, promotion of home stays, setting up of souvenir shops, adopt organic agricultural practices and cultural tourism."
The newly recognized national park is famous for 'Golden Langur' (Trechypithecus geei), the pride of Bodoland. Elephant, tiger, clouded leopard, indian gaur, wild buffalo, spotted deer, hornbills, several species of orchids and having more than 150 species of butterflies, 170 species of birds, and 380 species of plants were recorded till now as per the study conducted by WTI jointly with forest department, BTC.