More than a month after Supreme Court declared void the Assam government act that allowed appointment of parliamentary secretaries, equivalent to the status of a minister of state, all the seven parliamentary secretaries of Mizoram on Thursday resigned from their posts.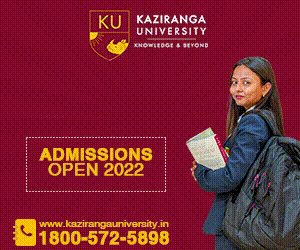 Talking to the media, Mizoram chief minister Lal Thanhawla said the seven parliamentary secretaries had quit their posts of their own will to dedicate themselves to work for the party. He has accepted the resignations.
"The Supreme Court passed an order and we had to abide by it. Besides, as Mizoram is going to the polls next year-end, we all concentrate more for the party organisational work," the chief minister said.
The parliamentary secretaries, who have resigned, are KS Thanga, Lt Col (retired) ZS Zuala, H Zothangliana, Joseph Lalhimpuia, TT Zothansanga, K Lalrinthanga and Hmingdailova Khiangte.
Lal Thanhawla, who is also the president of Mizoram Pradesh Congress Committee, however, on Thursday evening appointed all the former parliamentary secretaries as party's general secretaries.
A Congress party statement said that the former parliamentary secretaries were appointed party general secretaries to reinforce the party organisation in view of the state assembly polls due next year end.
Political analysts felt that the mass resignation came in the wake of the apex court's July 26 ruling on the Assam Parliamentary Secretaries (Appointment, Salaries, Allowances and Miscellaneous Provisions) Act, 2004.
Mizoram became the first state in the Northeast to execute the Supreme Court ruling.
The apex court ruling, however, does not have any bearing on the present Bharatiya Janata Party-led government in Assam as it has not appointed any parliamentary secretary so far but affects the other Northeast states that have parliamentary secretaries.
Other Northeast states – Nagaland, Arunachal Pradesh, Manipur and Meghalaya too have parliamentary secretaries – with Nagaland having the highest number of parliamentary secretaries at 26 and Manipur with 12, six of whom quit their posts recently after being made members of various committees.