Mary Khyriem from Shillong was crowned the 15th Sunsilk Mega Miss North East 2017 at the ITA Cultural Complex, Machkhowa on Sunday evening.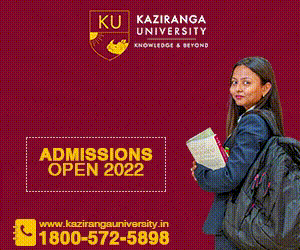 The Shillong beauty was crowned by Sunsilk Mega Miss North East 2016 Meriya Subba in front of a packed audience. Mary, a 3rd semester mass communication student at St. Anthony's College, Shillong, said that she must thank the people of the region for the support and specially her family members who supported her throughout her life. "I owe my success to my parents and mentors. Special thanks to the panel of judges and Mega Entertainment, and especially Abhijit Singha, for crowning me Sunsilk Mega Miss North East 2017. I am overwhelmed and can't express my happiness… this is a dream coming true for me," said Mary Khyriem after winning the title.
Imphal's Strela Thounaojam was crowned the first Runner's up at the gala event on Sunday. "I am blessed with two mothers and the love of them has helped me shape into a better woman… In my journey, my aunt has been one of my support systems and I am sure I have made all of them proud today…" said Strela whose father is a Manipur-based journalist.
The second Runner's up at the Sunday's event, which completed 15 glorious years this year, was Guwahati's Smriti Sarmah. A Delhi University post graduate, Smriti did her schooling from National Public School and Army Public School, Narangi. "This is such an exhilarating experience…it's yet to sink in. I can just say that I am overwhelmed now and probably it will take me a week or so to realize I am one of the title winners. I must congratulate Mary and Strela for their achievements and special thanks and congratulations to Abhijit Singha for superbly hosting the Sunsilk Mega Miss North East," she said.
Sunsilk Mega Miss North East 2017, Mary Khyriem has won a prize package worth Rs 3,00,000, including a cash prize of Rs 25,000 and an opportunity to become the face of Sunsilk's print and outdoor campaigns and opportunity to walk the biggest fashion event of the country Lakmé Fashion Week for Trends in Mumbai. She has also won gift hampers from various sponsors.
The contestants travelled to Guwahati for almost a week of activities which included judging, grooming and training sessions conducted by Mega Entertainment, followed by rehearsals, leading up to the grand finale of the pageant. The pageant has been supported by Sunsilk, Trends, Pond's White Beauty, Radisson Blu, Rexona, Vodafone and Panasonic.
The organizers of the event, Mega Entertainment, had shortlisted 50 women, who vied for the coveted title of Sunsilk Mega Miss North East 2017. The pageant is curated by founder of Mega Entertainment Abhijit Singha and is driven by managing director Kanhaiya Mehta.
During the strong competition, the contestants were judged in three segments: evening gown presentation, talent round and personality interview as they vied for the coveted title of Sunsilk Mega Miss North East 2017. The girls had made their first stage appearance on Saturday during Fair & Lovely Men Mega Mister North East showcasing their traditional costumes.
The judges who sealed the fate of this year's winner included: leading Manipuri actress and Mega Miss North East 2010 Soma Laishram; leading fashion designer and Mega Mister North East 2009 runner-up Arif Mukhim; blogger and fashion consultant and national brand head of Jana Bank Naved Qureshi; marcom head at Vodafone Silvia Palmei; fashion & lifestyle promoter Bobby Singh; regional marketing head (east) at Trends Mridul Sinha; and senior member at Mega Entertainment Monika Devi.
The pageant organizers were also judged for a series of sub-awards. Priyakshi Gogoi was awarded Trends Miss Trendy; Chayanika Baishya was awarded Radisson Blu Miss Hospitality. The Vodafone Miss Popular, which was selected on the basis of highest number of votes received and allows direct entry into the semi-final, was given away to Sookini Sutnga. The Ponds White Beauty Spotless Diva subtitle was won by Mary Khyriem. Besides the regular sub-awards, Rexona Miss Confidence winner selected through the talent round was Chayanika Baishya.