With a dip in the mercury level, the time is just perfect for a sip of tea along with some lip-smacking snacks. Rang De Basanti Urban Dhaba in Guwahati is celebrating the season with a unique Tea Festival from January 10 to January 31, wherein varieties of tea are being served with tasty assortments.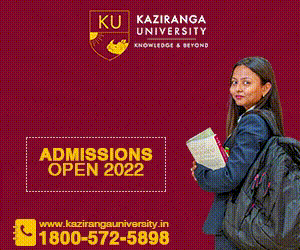 "This season, we are happy to host a special tea festival for our guests. With the New Year and the approaching Bihu, the festivities are continuing. Matching with the weather and the mood, we have come up with a special Tea Festival where our guests can have varieties of tea along with some special delicacies," said Tapan Sinha, COO, Zing Restaurants Pvt Ltd.
Since its opening, Rang De Basanti Urban Dhaba has been attracting the foodies from the region with their interesting blend of food and ambience.
"This Tea Festival at Rang De Basanti Urban Dhaba, you will get unique blends of tea served on the streets of Amritsar, including Gulab Chai, Jeera Chai and Ajwain Chai along with famous Amritsari snacks like Mattra Kulcha, Chatpata Aloo Ki Chaat, Rajma Chawal, Chicken Pakoda and Chole Bhature. We hope that the foodies will bestow us the same love as they have been doing since our inception," he added.
Sinha also added that the prices of the items at the Tea Festival are pocket-friendly.
Last month, the restaurant added various items like Pujabi Rajma Tikki, Ainwayee Cutless, Mutton Tilli Kebab, Chicken Spinach Tikki, Jamidari Aloo, apart from signature dishes like Bhayankar Kadhi Chawal, Bhayankar Achari Meat, Bhayankar Keema Kaleji and others to its new menu.  These items have been added keeping in mind both the vegetarian and non-vegetarian customers and will surely make one go wow about the food. And to top it up, the restaurant offers delicacies like Bhayankar Meetha Paan or Halwa Basanti te Gur da Paratha, along with a host of other items, as the perfect dessert.
Rang de Basanti Urban Dhaba is a modern take on the traditional concept of dhabas. The kitchens are modern and hygienic. It's still the very own dhaba, but in a modern avatar.