Gerard Nus is the youngest coach, yet an experienced man at the job, who will be guiding the NorthEast United FC to achieve its goals during the seventh edition of Indian Super League (ISL). The 35-year-old Spaniard, with a coaching experience in almost all the continents, will be looking forward to improve the records of the Guwahati-based ISL side.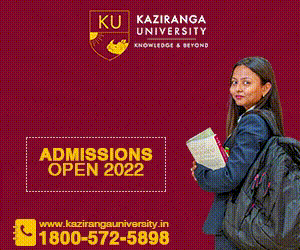 As the Gaffer prepares his boys for the top Indian league (NEUFC plays their first match against Mumbai City FC on November 21), The News Mill caught up with him for an exclusive interview.
Here are some of the excerpts:
The News Mill (TNM): Just a few days to go for the league to begin. How do you see your team and its chances?
Gerard Nus: We have the perfect mix of players. We are very happy with the roster we have and we know what every player can bring to the team. After a long time off the field, our players are starting to feel very good and confident, it is an exciting moment of the season.
We need to improve the results from last year; we have to do a better job because this is a club that deserves the best. We will prepare one game at a time and if all of us do our job, many great things will be achieved. This will be a special group.
TNM: How will NEUFC be touched with Spanish or English way of football with your arrival?
Gerard Nus: I have been privileged to be able to work under great coaches and observe different football philosophies. NEUFC will be a very competitive team that will play an attractive style of football. We are here to bring positive results and make every player better. Our fans will be proud of our team.
TNM: What is the strength of the team this time?
Gerard Nus: The strength of our team is that we are a family. We all care about each other. We got each other's back. No matter if they fail or miss a pass, someone else will cover them and support them. The core of our team is that together we are stronger and we are establishing that concept in everything we do on and off the field.
TNM: If we talk about English or rather Liverpool football, another big name associated with the ISL is Robbie Fowler. How do you see your rivalry or friendship with Fowler?
Gerard Nus: What Fowler has done for the world of football is remarkable. I thank him for everything that he has done. As a Liverpool supporter and after my three years in that amazing city, I know what he means for the English football. I wish him the best, but only when he does not play against NEUFC.
TNM: There are as many as seven Spanish coaches playing against each other in the ISL. How do you see the Spanish influence in Indian football?
Gerard Nus: There are many Spanish coaches in the league and this can only bring positive things to Indian football. However, every coach is different. I believe that the ISL clubs are doing a great job by bringing top-level coaches and allowing them with the resources and the time to develop their teams. This country has a lot of potential and margin to grow. The future is bright for Indian football.
TNM: What are your expectations from the ISL and Indian football overall?
Gerard Nus: Our expectations are always high. I knew that Indian football was growing and that is why I wanted to be a part of this amazing challenge. The ISL is improving a lot and every year we see more and more players arriving from top-tier competitions. The country is in the right direction. If we are patient and we keep working all together, sooner rather than later we will see very positive things from the Indian football.
TNM: At least 11 players in your squad are from the Northeast region. Most of them are young. How do you see these youngsters as future prospects?
Gerard Nus: The youngsters are the present and the future of our club. We want to help them reach their full potential. It is our job to provide them with opportunities and develop them into big time players, not only for our club but also for the country. I am sure that the fans will be very excited to see them play and support them during the season.
TNM: The NEUFC fans are pretty hopeful and excited with your arrival at the helm. What would be your message to them back home?
Gerard Nus: We are here to make our fans proud. We are here to bring them happiness. We are here to deliver results. They should know that we are doing everything we can to perform on the field and they will be able to watch the outcomes of our hard work and dedication. I ask them to keep supporting the players, this is a different season and a challenging format, and we are only strong because of them.
TNM: Finally, you have coached teams in almost all the continents. Where did you enjoy the most?
Gerard Nus: That is a very difficult question to answer. I have been very lucky to learn from many football cultures around the world. My time at the national team of Ghana was very special, we represented an amazing country and we were very close to win one of the most important tittles that exists.
In addition, my time in England was unique, working in two Premier League teams is special, and I have great memories from those times. I am looking forward to this challenge and my focus is on the present. We are here to build something special.