Tripura government has decided to bring entire cultivable farmland of all marginal and small farmers under insurance coverage at minimum contribution in Chief Minister Fasal Bima Yojana to boost agricultural production to cope up with post-COVID-19 situation.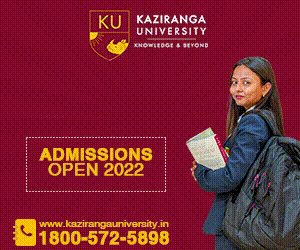 Agriculture Minister Pranajit Singharoy said despite having huge potential, paddy production in Tripura has gone down drastically in the past two decades due to inadequate support from the government. "After BJP-led government came in power the central government's packages for farmers were implemented adding some more benefit from the state, which worked well," he said.
The state government had announced minimum support price for paddy and FCI procurement of paddy began last year. Later it appeared that the domestic rice production can only serve the PDS demand for one month and for rest 11 months PDS supply, the state has to buy from outside.
"Rice is the primary food grain of Tripura but we could not reach to self-sufficient rice production due to the lackadaisical attitude of 25-years Left Front rule towards the farming community that made the state-dependent on others. As soon as we assumed power, we have taken steps to boost paddy production and other farms productions," Singharoy stated.
To encourage further providing security farm production from natural calamities and increasing the productivity of paddy, Tripura government has introduced insurance of 4.42 lakh marginal and small farmers engaged in cultivating rice on lands between one acre and one-hectare areas.
"There are 5.25 lakh farmers in Tripura and among them, 4.42 lakh small and marginal farmers would be brought under Chief Minister Fasal Bima Yojana through which their lands would be insured with minimal contribution from farmers and the bigger amount would be deposited by the government for 21,500 hectares of cultivable land was earlier had assessed as a high-risk zone for natural calamities," he stated.
As per the decision, the marginal farmers having 0.16 hectare of land would pay Rs 10 as premium and government would pay a premium of Rs 210.93 while farmers having one hectare of land would pay Rs 100 and government would pay the premium of Rs 120.93. The government will incur an expenditure of Rs 14.77 crore.