Arunachal Pradesh chief minister Pema Khandu on Monday gave the go-ahead for creation of Lepa Rada district curving out 29th Basar (ST) assembly constituency from the newly created Lower Siang district.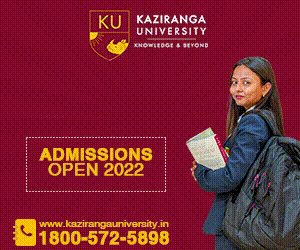 Addressing a public meeting at Todak Basar Memorial Stadium in Basar, Khandu said the newly posted deputy commissioner of Lower Siang will be instructed to hold public hearing and all other necessary formalities required for demarcation of boundaries. "Once these exercises are completed and its report submitted to the state government, the matter for district creation will be placed in the cabinet for approval," he said.
Khandu assured that the exercises for creation of the new district will be completed by 2019. He said the demand for Lepa Rada district has the support of BJP party as well from Union minister of state for home affairs, Kiren Rijiju.
The chief minister said he is never against district creation for it will bring in administrative convenience and take administration to the door step of the people. He, however, said not all 60 constituencies can have districts of their own and random decisions for district creation made under public pressure cannot continue. He said demands for several new districts are still pending and newer ones cropping up.
Khandu cautioned the people not to limit their thoughts to their own community and to have thoughts for pan-Arunachal identity before demanding new districts.
Highlighting on the achievements of the present government, Khandu said the revenue generation has seen huge jump of Rs 227 crore within one financial year. He said in the financial year 2015-16, the state revenue was Rs 887 crores. But after he took over as chief minister in 2016, the revenue has increased to Rs 1114 crore in the current financial year 2016-17.
Khandu expressed hope that with GST the revenue of the state is likely to increase further in the future with increase in tax base. He, however, said revenue may not hit high immediately as confusions over GST implementation still persists.
The chief minister said the state government under BJP is giving priority to connectivity that includes rail, road, air and digital connectivity. He said 10 new railway lines are in the offing. He also said instructions for immediate completion of Likabali-Bame road will be issued to the concerned executing agency.
Speaking on the occasion, home minister Kumar Waii assured his full support on the creation of Lepa Rada district. State BJP president Tapir Gao said the BJP stands always in the interest of the people. Deputy speaker Tumke Bagra, APEDA chairman cum Aalo East MLA Jarkar Gamlin, Nari-Koyu MLA Kento Rina and parliamentary secretary Gojen Gadi also spoke on the occasion.