Giving an account of the state government's developmental initiatives during its 100-day tenure so far, Assam chief minister Sarbananda Sonowal on September 1 claimed that a zero-tolerance approach towards corruption has succeeded in taking the administration and governance closer to the masses.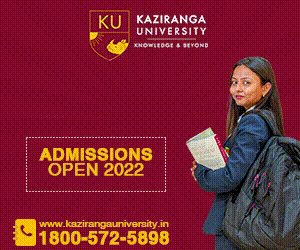 "We have exhibited sincerity of purpose in tackling corruption and bringing in transparency and accountability. This is what we were elected for by the people who were fed up with the culture of corruption during the Congress days. A hundred days is not much to effect sweeping changes, but we have set a positive trend," he said while addressing the media at the Administrative Staff College.
Pointing out rural development as a thrust area, Sonowal said that strict directives had been issued to all officials concerned to ensure that "even the poorest of man is treated with dignity in government offices and all his grievances are addressed efficiently."
"We want to build an inclusive society in which everybody can live with dignity. The Chief Minister's Gram Bikash Yojana will encompass 25,000 villages with the objective of enhancing rural productivity. We are also going in a big way to create large-scale digital literacy," he said.
Citing e-governance as another key area to work on for checking corruption and ensuring transparency and efficiency, Sonowal said that now onwards the Finance Department would release Central grants to the departments concerned within a month's time.
The Chief Minister also added that besides three more proposed universities, another, especially for skill development, would come up.
On price rise, Sonowal said that efforts were on to check any arbitrary hiking of prices of foodstuff by the traders.
"DCs and Civil Supply and Weights and Measures officials have been strictly directed to ensure that there is no arbitrary hike by traders, and they are working sincerely," Sonowal added.